5 Tips How to Start and How to Last

Print This Post
We can't help but emphasize the importance of eating dinner together with your family. And we can't help but emphasize also, the importance of having a dinner group for you to actually realize the benefits of togetherness every night. We have seen it, we have experienced it (and are still experiencing it) and it works! If you have problems communicating WITH your kids (and not TO your kids), problems with study time, or you just miss the company of your friends, taing the time to form a dinner group is not a guarantee, but based on our experiences, it's a very big help. So as much as possible, you want your dinner group to last because the changes that you hope to see won't take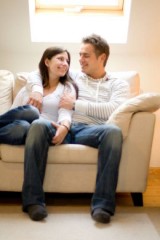 place overnight. Your kids might think you're weird, your husband might not take you seriously at first, but you're ALL going to get richly rewarded after some time. So to make sure your dinner group lasts, here are some tips:
1. Have a goal. As with any endeavor, you have to set a goal or goals. It could be curing a particular problem of your kid, or opening the communication lines in your family. Whatever it is, remember that it is something long term and a motivation that can inspire you as you go along.
2. Plan ahead. Once you've set your goal, you have to make plans. Make a meal calendar for the first three months. Look around together for cheap, by the bulk supply stores. List all the necessary details about each group member's family.
3. Talk about what works best for each. Make sure that everyone is comfortable with their assignments so that you won't have to make changes that might adversely affect the group later on.
4. Iron out the kinks on your first month. You can't help but make mistakes. So we suggest that you meet every week for the first month to share your experiences with each other. List down the common errors and think up of solutions that will best suit your situation.
5. Involve family members. For most members, family members are their motivation. Involving them includes talking about what to cook next, getting them into the actual process of cooking and being open to their suggestions.
You may also add particular tips on your own on how to make sure your group lasts. Just remember one thing: enjoy!